On 7/9/2019 the UK Information Commissioners Office (ICO) has fined Marriott International ($MAR) 99,200,396 GBP in relation to the Starwood database incident that Marriott announced on Nov 30, 2018. Like most information security incidents, this falls into the category of not harming investors.
The stock closed on 7/8/2019 at 141.30 and opened on 7/9/2019 at 138.63. Before you listen to the infosec pundits about data breaches and stock prices going to zero (we're still waiting on TGT and HD) it's best to do some research.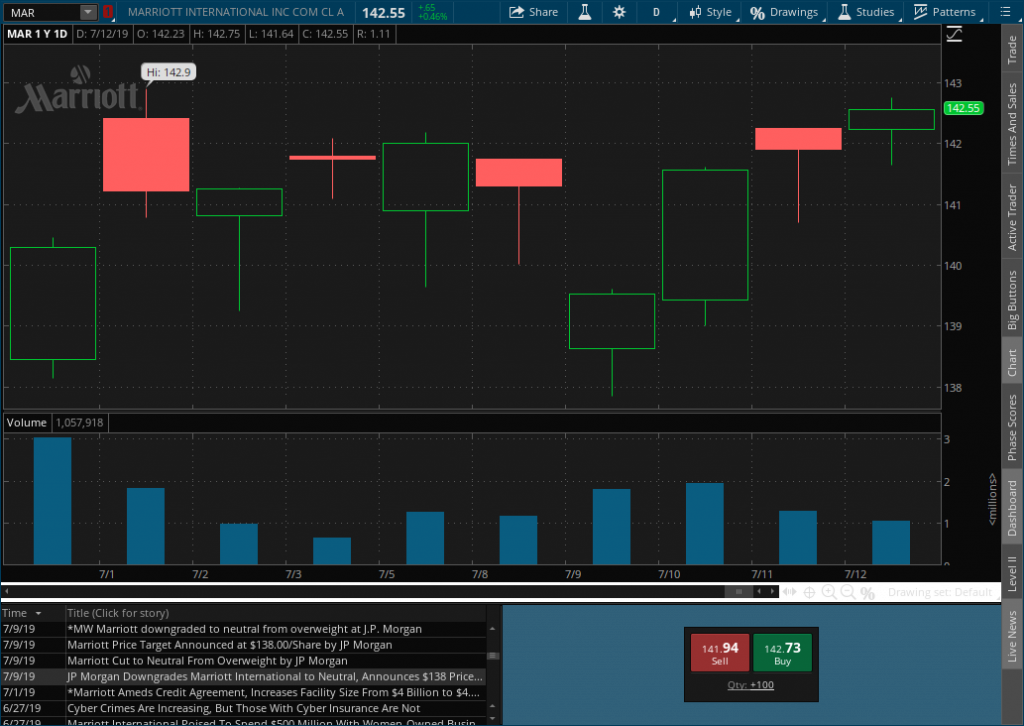 First, we take note of news events the same day. From the beginning of the day we have other events that would affect the stock price. In order on 7/9/2019 we have:
Downgrade by JPMorgan from Overweight to Neutral 6:29am ET
UK ICO Announcement at 8:30am ET
DC Attorney General files suit for deceptive pricing practices 2:04pm ET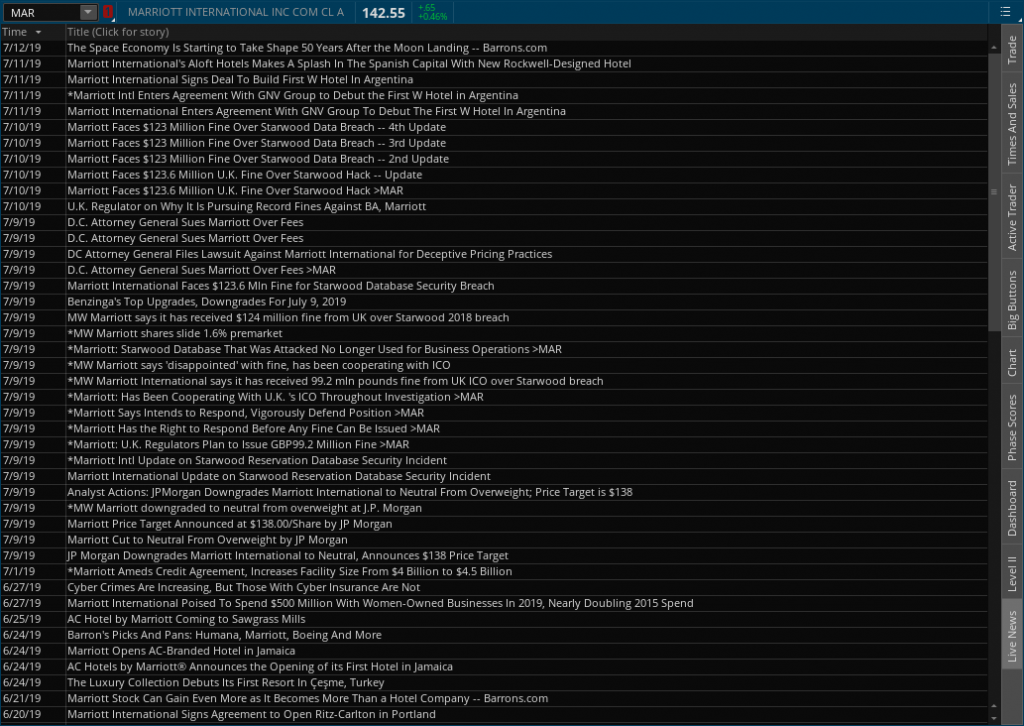 When we examine a 15 minute chart we notice a lower opening on 7/9/2019 which is to be expected with the downgrade announced prior to pre-market trading. $MAR reaches a low of 137.85 at the 10am candle and gives us a Bullish Hammer pattern followed by bullish green candles. All of the negative news from the downgrade and the fine by the ICO took 30 minutes to shake out before buyers stepped in to create a reversal pattern. The announcement of the DC AG office filing suit resulted in a $0.09 drop to 139.16 over the 15 minutes candle after the announcement. This was the low of the day to close. The stock closed higher to end the day at 139.52. On 7/10 the stock finishes digesting the morning news then takes off at 11:15 and doesn't look back to close the day at 141.57. This is .27 higher than it was the day before the JPMorgan downgrade, the UK ICO fine, and the DC AG suit. Three negative news items in one day and the next day the stock is in better shape than it was the day before the news hit.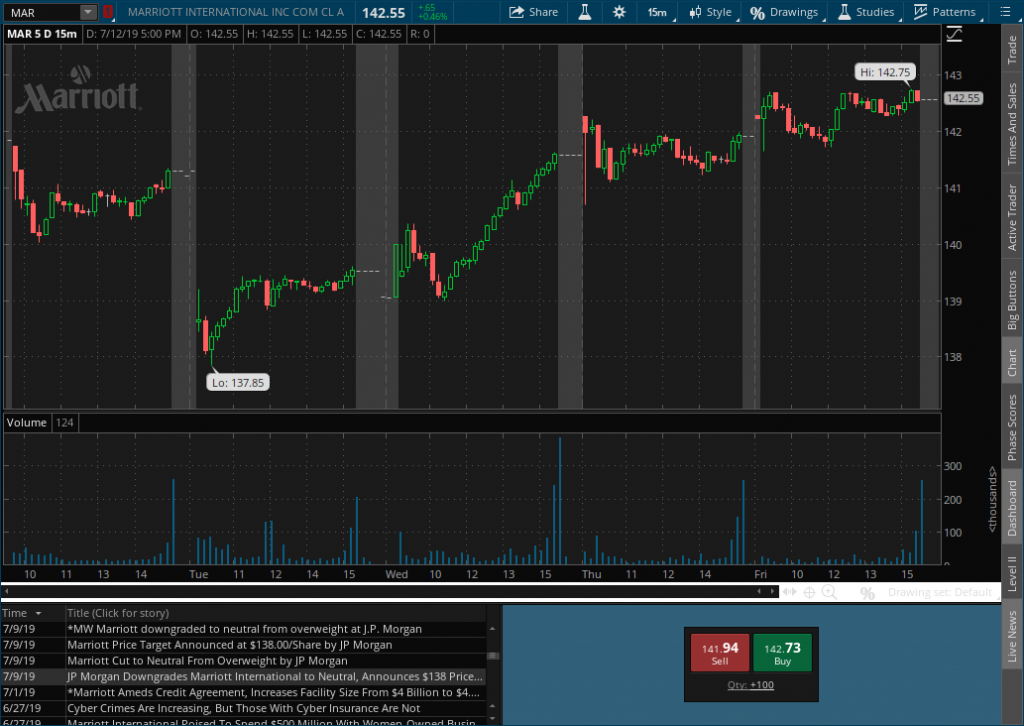 Conclusion
Multiple news events in one day, two being government actions, and one an analyst downgrade did not negatively affect $MAR beyond the day of the event. Buyers do not appear to think much of the UK ICO ability to make the full amount stick after appeal, JPMorgan's ability to tell the future, and the ability of the DC AG to successfully make a case. Price action matters and the action has been to the upside.
#BTFD