Today a fellow trader suggested a fundamental reason for getting bullish on BTU after the next pull back.  Since there's an expectation for a pull back then we need to take a look at this.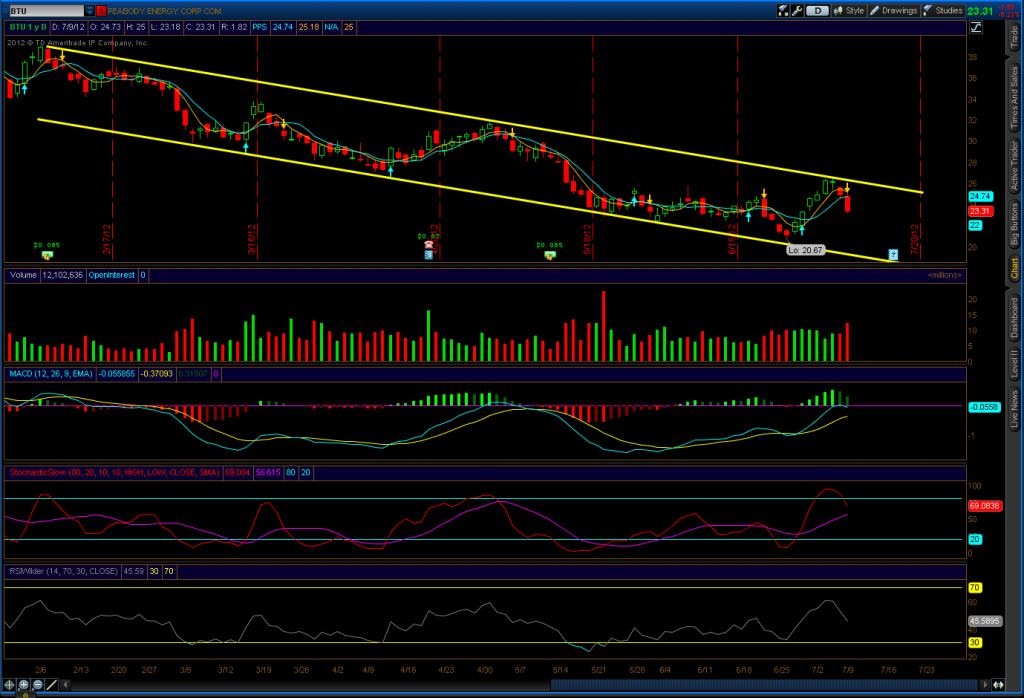 BTU has been in a down channel since February.  Something may change eventually, but until it breaks out of the channel it's still in a long term down trend.  Two days ago it touched the trend line with a long legged doji pattern.  The next day it closed below the doji and the previous day's open.  A reversal may be starting.
The MACD has started to roll over, Stochastic, and RSI are also pointing down.  PPS is also giving a sell signal.  There are only 11 days left in July  so that may be taking on too much Gamma.   The Implied Volatility is 61% in August which is close enough to July.  Today we decided to go with a short call vertical with the short strike around 30 delta.  The Aug 26/27 spread looks the most interesting.  We managed to get a fill at .32 per spread just below the highs of the day.  Today the spread closed up 6% from BTU dropping over 1.00.