ANTM has produced better than expected EPS of $3.14 actual vs. $2.686 estimated. Enrollments are up 38.5 million and specialty business is up by 555,000 members. Revenue is up 6.8% to 18.85B.
No analysts asked any questions concerning the data breach. Almost all the questions were on future business opportunity, which suggests that the street is more concerned with where things are going rather than where they've been.
The good news has produced a gap up in premarket which just crossed above the trendline.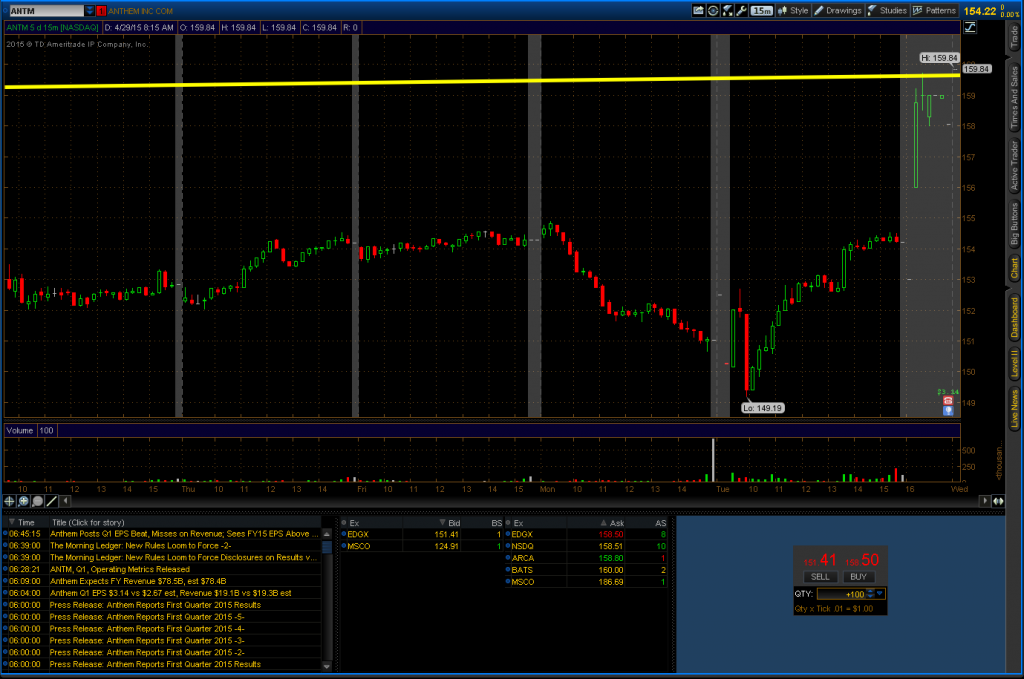 If we have a strong open we could see the current upper trendline become a new lower line.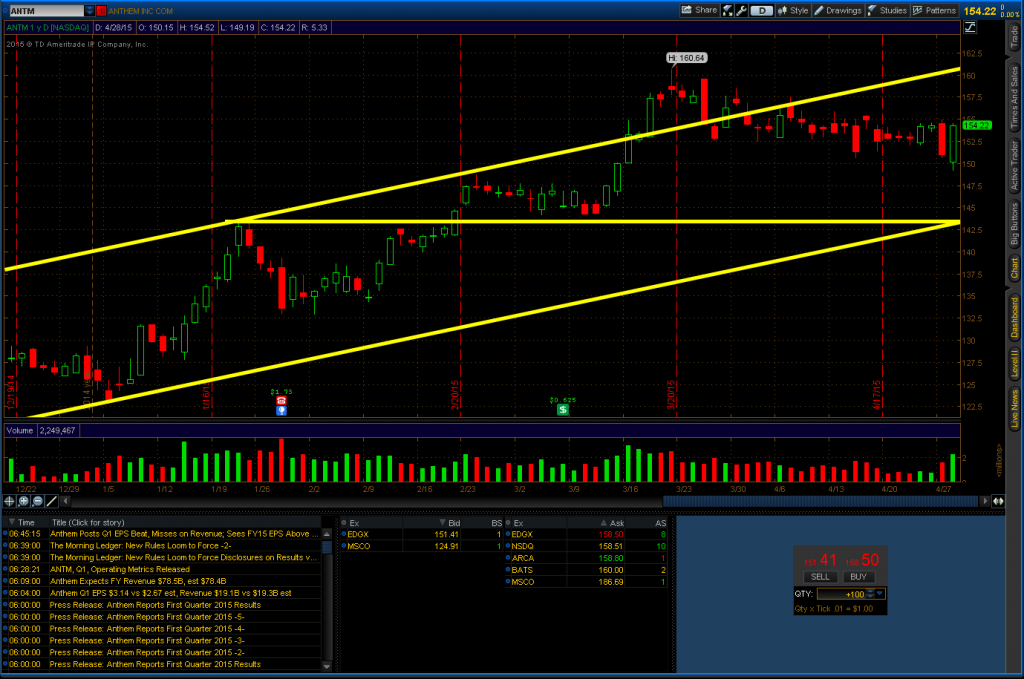 Relative to Health Care Select Sector SPDR (XLV) and iShares U.S. Healthcare Providers (IHF) ANTM continues to be a strong performer.